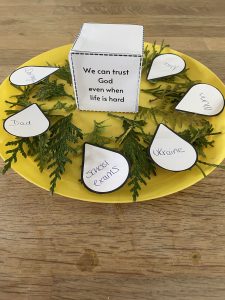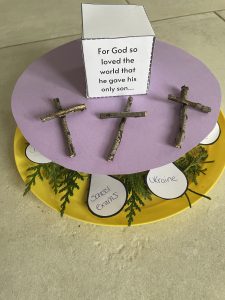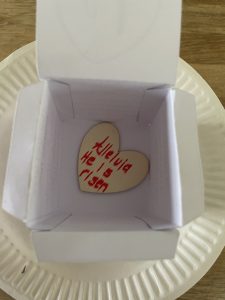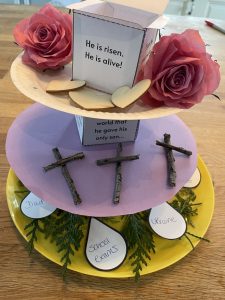 This is an intergenerational activity that can be used either in your home or at church as part of an intergenerational service.
Together you create each tier and read a section of the Easter story. Using the templates provided you make the boxes that separate each tier – each box has Bible verses and a question to fill in if you choose. At each stage you stop to reflect on what that section of the story means to you, and you pray together.
The bottom tier reflects on the garden of Gethsemane and we think about things that are difficult in life, things we want to pray for.
The middle tier reflects on the crucifixion – the sacrificial love of God.
The top tier reflects on the resurrection – new beginnings, things to rejoice and give thanks for.
All instructions and templates can be found in the PDF which you can download by clicking HERE